Bespoke Solutions for Organisations

An organisation's success lies in the happiness, competence and expertise of the people behind the business. Outsource delivery of your organisation's wellbeing initiatives to On the Run Learning.

Boost Staff Engagement
Highly engaged teams are more profitable
Develop & Retain Top Talent
Prioritising and investing in people facilitates success
Increase Productivity
Happy and supported people perform at their best

Create Value-Based Leaders
The best leaders influence and inspire a healthy workplace

How we help organisations
Whether you are a legal team or a law firm looking to support your people by creating a happier and more productive workplace, we have a program that works for you.

Recent studies have shown that the most successful organisations make employee engagement central to their business strategy and key to this is giving employees access to the right support and tools to do their best work. At On the Run Learning, we provide a ready-to-go resource to help organisations improve employee engagement and stay on the forefront of workplace wellbeing.
Our on-demand and easily assessable resource can be quickly implemented into the organisation's current wellness strategy or as a stand-a-lone employee engagement initiative to help drive productivity and support overall happiness at work.
Professional Development
Sharpen commercial traits, inspire a healthy workplace and drive long-term employee productivity.
Powerful strategies that develop employees' capabilities and potential to enhance their quality of life.

Physical & Mental Health
Training the sceptical legal mind to recognise burnout and offer practical strategies to support overall wellbeing.
Legal Knowledge
Practical and informative CPD compliant legal education to support in-house counsel with day-to-day practice
What we offer
We use the latest research to inform our approach to improving wellbeing within the legal profession.

We carefully choose highly trained experts and discuss the demands of the job and inherent attributes of the legal profession so they understand the challenges and offer strategies to drive real and lasting change. These experts deliver on-demand tailored and solutions-focused training and mentoring sessions on key topics by sharing their knowledge, resources and relevant experiences. We complement these sessions with a range of additional services to give your organisation everything it needs to implement a successful wellbeing initiative.

You can customise our offering to create a program that works for your organisation.
On-Demand Sessions
On-demand sessions covering all development categories.
Sessions Added Regularly
New sessions made available throughout a subscription period.
Business Integration
Working with your organisation's wellness ambassadors and business development teams to ensure alignment and maximum impact.
Bespoke Sessions
Liaising with you to create customised on-demand sessions that support the needs of your organisation or deliver in person workshops.
Impact Assessment
Conducting regular surveys to obtain employee feedback and assess uptake of strategies and their impact.
Member Benefits
Discounts on hand-picked products and services that complement sessions and overall wellbeing.
A few sobering statistics about lawyers
85%
experience anxiety or
know a lawyer who has
65%+
experience depression or
know a lawyer who has
70%
perceive EAPs as ineffective or unsure of effectiveness in dealing with workplace stress
Our Approach
There are three key contributors leading to poor mental health outcomes of lawyers, each requiring different types of interventions. Our focus is on helping organisations deliver streamlined secondary interventions and training programs to improve their employee's ability to perceive and respond to stressors and equip them with the right professional skills and knowledge to operate in high pressure and demanding environments.
Primary interventions
Organisational Culture & Working Conditions
The stressors in the work environment and the values and beliefs of the workplace (e.g. unreasonable workload, difficult working conditions, lack of control and support).

Inherent Attributes of the Profession
The essential characteristics of the legal profession (e.g. adversarial, high stakes, high conflict, competitive, moral/ethical duties)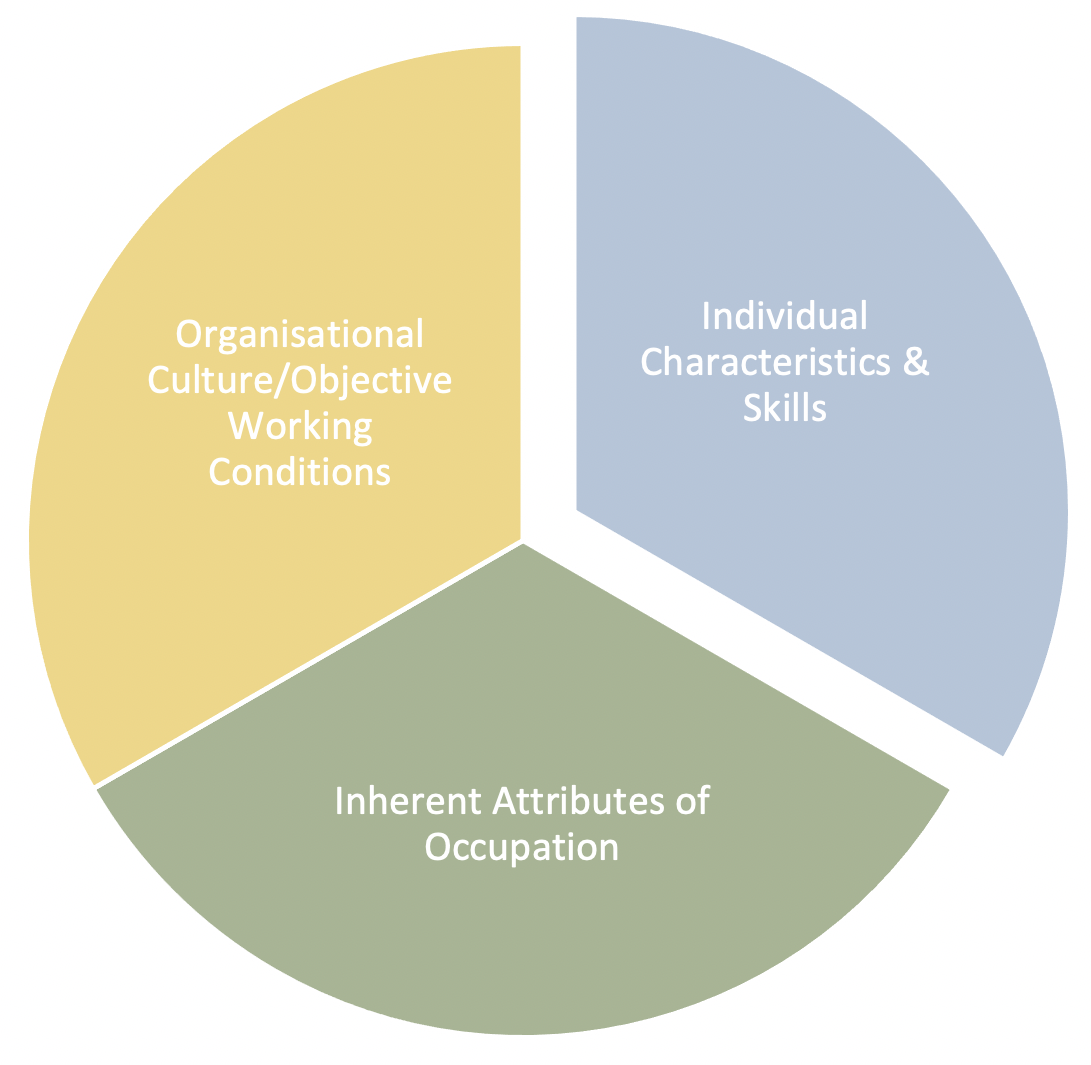 secondary interventions
Individual characteristics
The psychological, physical and social characteristics of an individual that enable them to deal with job stressors.

Individual Skills
The professional skills required to meet the demands of the profession and workplace.


Get in touch for an obligation free chat to see how we can help your business.
Created with